Belle-Île is about 20 kilometers long and offers a lot of different landscapes and activities: beach activities, surfing, sailing, horse riding, golf, yoga, tennis, snorkeling, diving, drawing, discovering astronomy or the natural and historical riches of the island… etc.
The island is active all year-long thanks to the many associations but also thanks to its dynamic population. You will therefore be able to enjoy many cultural events, celebrations, festivals, concerts or gatherings, you will be able to find out more about them in the tourist's office calendar.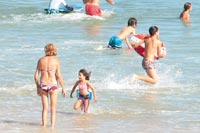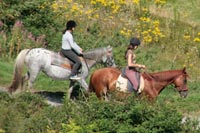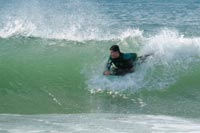 Bangor being the most central city on the island, its location is ideal to travel around either by foot or by bike (see the map on the right).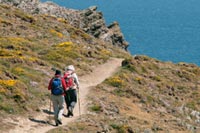 Hiking is one of the most popular and privileged ways to discover Belle-Île: the hiking trail allows you to walk all around the island (which represents more than 80 kilometers of hiking trails) in 4 to 6 days, but it's also possible to do what we call "randonnees en boucle" (loop hikes), these loop hikes will offer some different landscapes because they will allow you to discover the inside of the island and its small villages.
A few useful addresses