The Bangor Campsite welcomes campers in tents or caravans and offers 64 camping spots. These camping spots have a size of at least 70 m2, they are in the sun or in the shade and can welcome up until 8 persons.
The campsite has an adjoining car park, but you can also choose to park your car on your camping spot (see the rates).
The arrivals start at 1pm and the departures need to be done before noon, it is possible to adjust these hours in accordance with your own schedule. Don't forget to ask for advice and information from the reception team!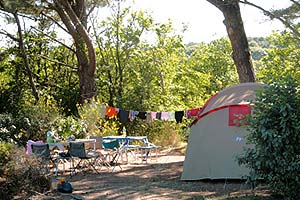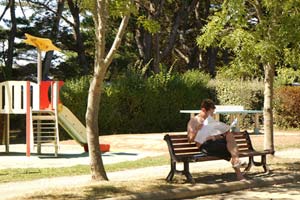 Through these links, you can check out the rates, the general rental conditions and the internal rules of the campsite.
Map of the campsite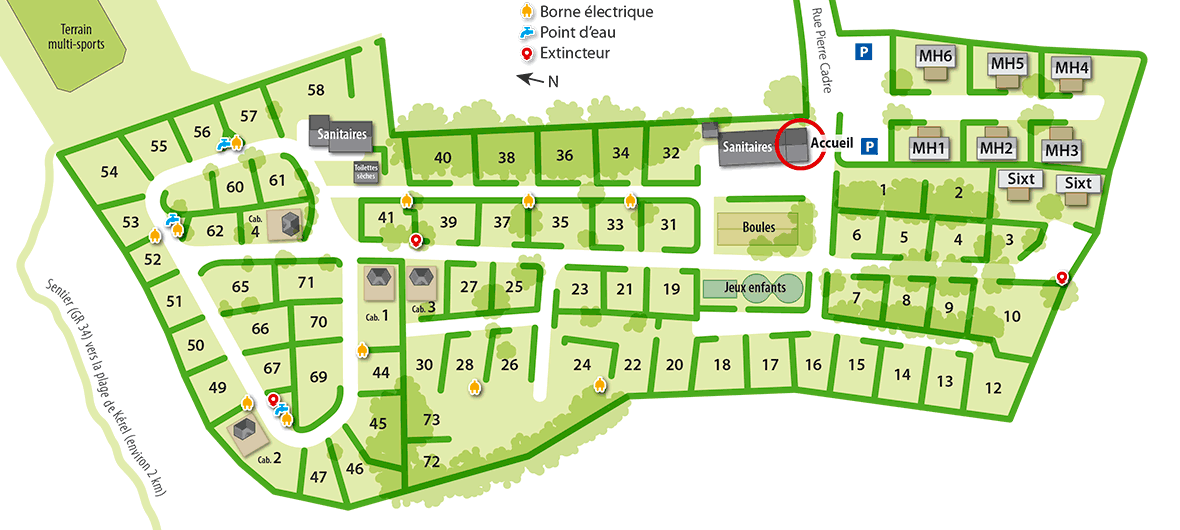 Services and options

Electrical connections are available (3 amps, 6 amps or 10 amps depending on the terminal, you will need to specify which one you would like when you book your spot; we can lend you an adaptor upon availability, but you will need to bring your own extension cable).

The wifi is available in the lobby, next to the front desk.
The campsite offers a washing machine, a dryer, a playground for children, a game of bowls, and an ice delivery…
Close by
The campsite is close to the wild coast: you can access the Kérel beach and the hiking trail by foot through the "Stang Per" path (it's about 2 kilometers long).
In the city, you'll find:
(click on the map to make it bigger)
a minimarket Proxi: +33 (0)2 97 31 33 67,
a bar: the Cabestan (where you will be able to enjoy breakfasts and/or small catering): +33 (0)2 97 31 33 67,
a crêperie: Chez Renée: +33 (0)2 97 31 52 87,
a café-bookshop: La Veilleuse, located next to the church: +33 (0)2 97 31 31 11,
a bike rental: Au Numéro 1: +33 (0)6 24 37 12 18,
you can also rent bikes and have them delivered to the campsites. For more information,
a bus stop where the regular bus lines stop. You can find the whole schedule and some information here,
a playground for children,
a multi-sports field,
charging stations for electric bikes and cars,
La Bagagerie (left-luggage office and luggage transferts) - Le Palais: 06 73 85 36 92.